Ekipa Chillwagonu podbiła serca słuchaczy w 2018 roku. Tytuł tego tracka nosi nazwę "chillwagon". Aktualnie, na dzień 23 listopada 2020 roku, ten numer ma aż 18,5 mln wyświetleń.
Chillwagon challenge – co to jest? | Pierwsza edycja
Pierwsza edycja Chillwagon Challenge wywarło niesamowite wrażenie na internautach. Dla niewtajemniczonych, Chillwagon zorganizowało akcję, dzięki której może przyjąć do swojej ekipy jednego rapera. W skład jury wchodzili Borixon, Qry, Kizo, Żabson, Zetha, Reto, Kooza i SecretRank. Ci którzy chcieli wziąć udział w Chillwagon Challenge musieli dodać do swojej ksywki na Youtube "… – Chillwagon" oraz umieścić na kanale klip lub samo mp3 (w drugiej edycji trzeba było ustawić film jako niepubliczny.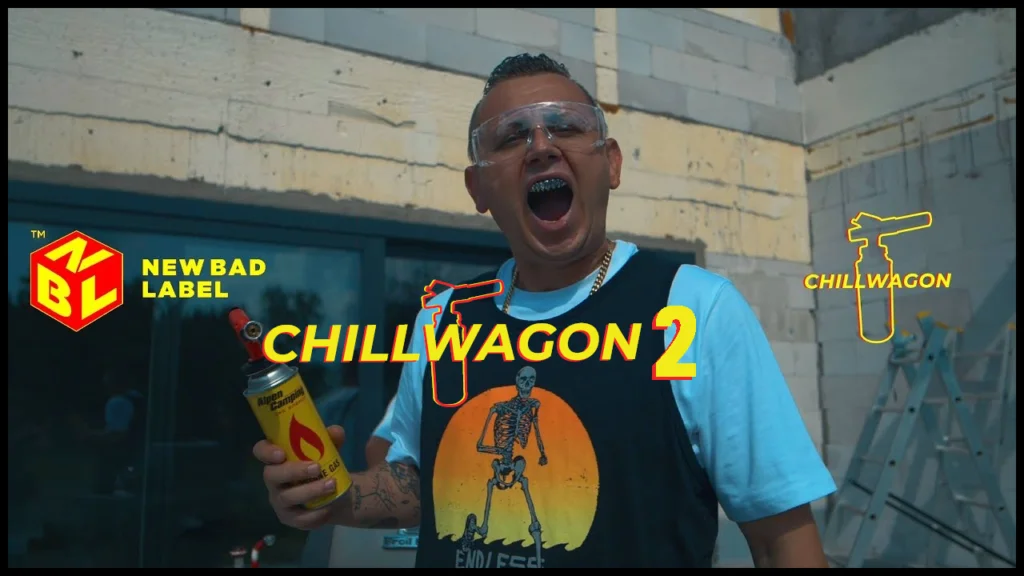 Chillwagon challenge wyniki
W pierwszej edycji Chillwagon Challenge zwyciężył Olszakumpel i dołączył do supergrupy Chillwagonu. Akcja Chillwagonu wywołała ogromne zainteresowanie i przyciągnęło naprawdę sporą rzeszę fanów hip hopu oraz początkujących raperów.
Ich kawałki zalały internet już 1 maja, kiedy to wystartował konkurs. Dzięki takiej akcji wielu amatorów muzyki hip hopowej mogło doznać choć chwili sławy, przez to jak ekipa Chillwagonu dawała wrzutki na Facebooka i Instagrama. "Chillrocket" od Olszy miał ponad milion wyświetleń.
Zapowiedź kolejnego Chillwagon challenge – Chillwagon challenge 2
Po głośnej akcji, tak popularnej ekipy, doszło do powstania drugiej edycji Chillwagon challenge. Aktualnie chillwagon challenge 2 trwa.
Jest to niesamowite wydarzenie, które daje szanse początkującym raperom oraz chwilę sławy. Przez właśnie taką akcję, można wyłonić zdolnych i ambitnych raperów.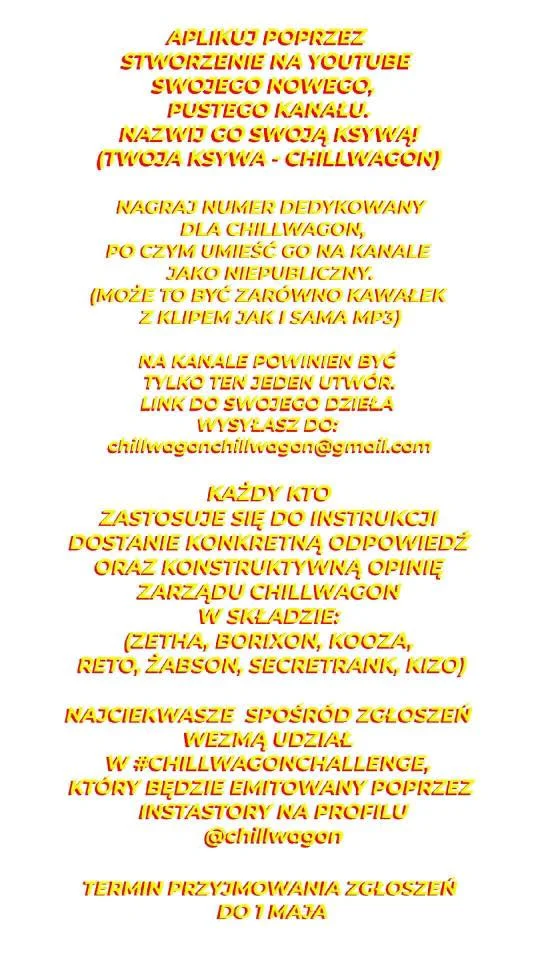 Do usłyszenia znowu!